Diecast Audi R8 White 1/18 Diecast Model Car by Maisto $33.49



On this page find important details and other information on the Diecast Audi R8 White 1/18 Diecast Model Car by Maisto. Also, you will find detailed pricing and buying options. Furthermore, if you find this is the part or supply that your looking for then click on the picture, link, or buy now button to get up to the date availability and pricing.
Note : Some of the links to the pictures of the items are out of date, leaving the space blank. Click on the Buy Now Button to find the up to date picture of the item. Sorry for the inconvenience.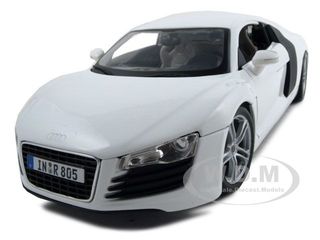 Diecast Maisto Audi Models $33.49
List Price = $38.99
Sale Price = $33.49
Audi R8 White 1/18 Diecast Model Car by Maisto
Brand new 118 scalediecastmodel ofAudi R8 die cast carby Maisto. Has steerable wheels. Brand newbox. Rubber tires. Made of diecast with someplastic parts. Detailed interior exterior engine. . .
Product Type : Diecast
Category : Toys/Games
Manufacture : Maisto
Additional Category: Audi Models
Further Details: Diecast Audi R8
Part Number : 36143w
Vendor : www.diecastmodelswholesale.com
Vendor ID : 8689
________________________________________________________________________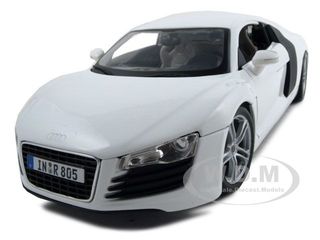 Maisto Diecast Audi R8
Datafeed Number : 650801030
Vendor : www.diecastmodelswholesale.com
Product Updated :   Click on Buy Now for current stock status
Many items found on this site, like the Maisto Diecast Audi R8 Audi Models, are sold through affiliate programs and pricing and availability are subject to change from time to time. Therefore, if you have any questions or need further product information about the item then you should click on the picture or buy now button for additional details, availability, and up to date pricing.